Anyone who works in CAD will be familiar with the DWG file format (especially if you're a regular reader of our blog). Created to serve as the native file format for AutoCAD, DWG files are used by CAD users across many different industries. This article will break down the pros and cons of the DWG file format that you should be aware of.
---
Overview of DWG
DWG stands for Drawing, and is the native file format of AutoCAD, although it can be used in other CAD packages. Autodesk created this format in 1982 and they estimate that by 1998, there were more than two billion DWG files in existence. Needless to say, it was a popular format then, and it remains popular to this day. Want to know more? Check out our history of the DWG file format.
Is DWG dominant just because it's used in AutoCAD? Or are there more reasons to choose it over other formats? Read on to learn more about the pros and cons of DWG…
---
Pros:
1. DWG file sizes are small
Anyone who's familiar with CAD will be aware that there are two major formats which dominate the industry: DWG and DXF, both of which were created by Autodesk. Of these two formats, DWG has a clear advantage in terms of file size. DWGs are binary files, which means that they're encoded in 1s and 0s whereas DXF files are spelled out in letters and numbers. DWGs, therefore, are more compact and have a smaller file size than the DXF format, even for an image that looks identical on screen. This optimised file size makes the DWG file format perfect for sharing and collaborating. Check out our overview of the DWG file format to learn more about the ins and outs of DWG.
2. Compatible with AutoCAD
AutoCAD is the most widely-used CAD program on the market, familiar to professionals and hobbyists alike. AutoCAD's native file format is DWG, which means that anyone who uses AutoCAD will use and share DWG files on a daily basis. You can also view and edit DWG files using a number of different programs, such as A360 Viewer and, of course, Scan2CAD. The predominance of AutoCAD within the industry means that for many purposes, using DWG just makes good sense.
3. Potential in 2D and 3D
The DWG format has a large range of capabilities in both 2D and
3D geometry. As such, 2D and 3D files can work in unison. For example, a designer could create a 2D version of a car design which could then be modified to a 3D version by a product designer with AutoDesk's 3D software. The format also has great potential with its AutoCAD drawing information capabilities. In contrast to DXF, it can store 3D geometry, colours and line weights. These specialised capabilities certainly make the DWG file format stand out.
You can find out more with our top 5 reasons why people convert to DWG.
---
Cons:
1. DWGs can only be viewed with CAD software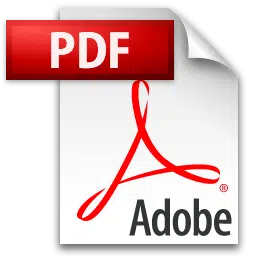 DWG files are specialized for use with AutoCAD. Even though they can be also be opened with other CAD programs, the fact remains that without some form of CAD software, you can't open DWGs. If you wanted to collaborate without access to CAD software, they wouldn't be able to open your DWG file. You could convert the file to PDF, but this would prevent the other user from making edits. One possible choice is to convert your file to SVG, which is editable using non-CAD image editing software, and can also be viewed on web browsers.
2. DWG is less widely-supported than DXF
Whilst AutoCAD is the most popular CAD software around, problems can arise for anyone who doesn't use AutoCAD. There are dozens of CAD programs around, and many of them don't support DWG. The alternative here is to use DXF. DXF stands for Drawing Exchange Format, and is intended to be used to share CAD images across different types of software. DXFs are supported by all CAD programs on the market, in addition to CNC and GIS software. It's the most universal CAD format on the market, and while there are both pros and cons to using DXF, it's a good option for anyone wishing to collaborate and share with other designers.
3. DWG is subject to versioning
Imagine you're trying to open a DWG file in a program that you know supports DWG—and it still won't open. What's the problem? The issue could be that you're using the wrong version of DWG. As CAD has evolved, so too has the DWG file format. New features have been added over time, and, as you might expect, old versions of CAD software can't support these new features. The plus side to this is that DWG files have grown to support a complex array of CAD entities. The down side, however, is if your file is saved in the most recent version of DWG, many programs may not be able to open it—and you might not be able to convert it to an older version without losing functionality.
---
The DWG file format has many pros and cons, but it's ultimately dependent upon what software you're comfortable with. Our DXF vs DWG article might help you decide whether DWG is for the right format you—or perhaps you'll be persuaded to try out DXF.
Want to find out more? Check out our answers to your frequently asked questions about the DWG file format.
---
Scan2CAD can import and export DWG files, and allows users to convert them to DXF. Want to try out Scan2CAD's full range of features? Get our 14-day free trial today.