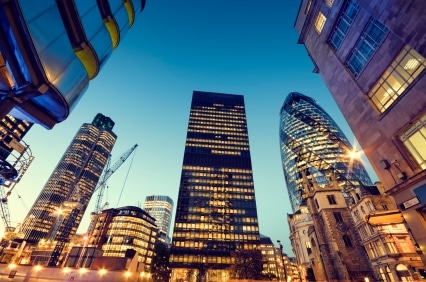 A leading US risk management and insurance company recently became our largest US user of Scan2CAD raster to vector conversion software. This company (it's their policy to remain anonymous) first contacted us because they needed to replace their existing Preditor raster editing software.
Their main interest in Scan2CAD at that time was not automatic raster to vector conversion but raster cleanup and editing. They told us that Scan2CAD and a very expensive "intelligent Raster Editor" were on their short-list. Ultimately they decided to buy Scan2CAD raster to vector conversion software because, they said, the other program "does more than we need and costs more than we're prepared to pay".
The insurance company has around 350,000 facilities and building plan drawings in various formats with new projects arriving at a rate of up to 500 a week. Using Preditor all changes to these drawings were made on the scanned raster image. The alternative was to redraw the drawings by hand in full or in part. By purchasing Scan2CAD they received an up-to-date raster editing capability and gained the benefit of automatic raster to vector conversion which allowed them to quickly vectorize all or part of a drawing.
Some parts of the drawings – such as fire equipment, sprinkler systems, power points and hazards – are critically important and need to be converted into a vector format suitable for editing in the insurance company's MicroGDS CAD program. As they wanted to see the raster image in MicroGDS while working on the vector file they asked us to add a new feature to Scan2CAD – the ability to export a DXF file with attached raster data. This was a practical suggestion which would be of great benefit to other Scan2CAD users as well.
We added it for them. Now, when paper drawings arrive they can be scanned into a raster format. Scan2CAD will clean up the raster image and convert all or whatever part is needed into DXF. The converted vector file with its attached scanned image is then exported to the vector world of MicroGDS where the vector data can be seen against the raster image and edited.
"You folks continue to make me feel good about our decision to go with Scan2CAD. I have been impressed not only with the software but the way you do business and work in partnership with your customers" says TG (Assistant Vice President – CAD/GIS Department Manager). "One of the best features of Scan2CAD is its simplicity, and the raster to vector conversion that you have developed is the best we've seen from anyone (and we've been looking for over 20 years!)".
RW (CAD Supervisor, Engineering Plan Services Dept) writes: "I received a color PDF from a client. As it was PDF'd directly from CAD it was of very good quality. When I saved it as TIFF within Acrobat it resulted in a 363 Mb file at 200 dpi. Scan2CAD was able to open the TIFF and reduce the colors from 16.7 million to 8 in a few minutes. I then used the View/Edit Palette feature to ensure that some of the lighter colors that needed to be saved were converted to black. Then I reduced the color depth to 1-bit. I selected the Site Plan option under Type, tweaked a couple of settings, hit the VEC button and had a near perfect vector translation in a few seconds. My guess is that we reduced the total project time by nearly a day on something that would normally take about 32 hours to create from scratch".
We will add features to Scan2CAD raster to vector conversion software on the request of any user, however large or small, so long as the feature is one that will be of use to other users as well. Please let us know what you need!